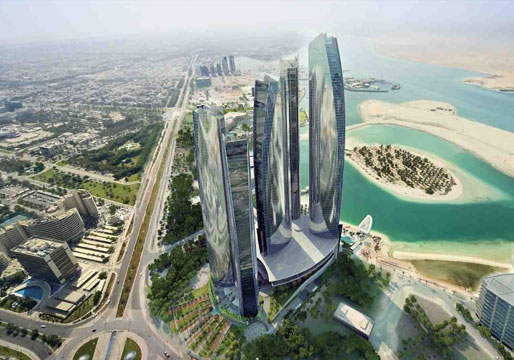 Dubai is a hub for global trade and commerce, making it a popular destination for setting up businesses. One of the most attractive aspects of doing business in Dubai is the option to set up in a free zone. In this blog, we'll look at what free zones are, their benefits, and the steps involved in set up a business in Dubai.
Benefits of Setting up Business in a Free Zone in Dubai
Dubai has designated Free Zone areas that provide companies with several tax and operational advantages. There are several free zones, each of which serves a particular industry—such as business, media, technology, and more. Popular free zones include Jebel Ali Free Zone, Dubai Silicon Oasis, Dubai Multi Commodities Center, and Dubai International Financial Center (DIFC) (JAFZA).
They were established to attract foreign investment and provide a business-friendly environment.
Some of the benefits of setting up in a free zone include:
100% foreign ownership
100% repatriation of profits
Tax exemptions
No currency restrictions
Easy and simplified processes for company formation
Access to modern infrastructure and facilities
Procedure to Setup Business in a Free Zone in Dubai
So, if you're interested in set up a business in Dubai here are the steps you need to follow:
Choose the right free zone: The first step is to choose the appropriate free zone based on your business operation and industry. Do your research by keeping location, price, and the services provided factors into consideration.
Decide on a business structure: A free zone company (FZC), free zone establishment (FZE), or branch office are only a few options for business formations. It's critical to select the structure that meets the objectives of your company because each has a unique set of requirements and advantages.
Prepare your documentation: After selecting your free zone and business structure, you must get your documentation ready. This contains identification proof, such as your passport, visa, and company license.
Register your business: You can register your business by submitting your documentation as well as paying the necessary fees. Depending on the free zone, a business plan might also be required.
Rent an office: Most free zones demand that companies rent areas inside the zone for their offices. Depending on your company's needs, you can choose between renting a physical office space and using a virtual office.
Obtain necessary licenses: The free zone authority can give you details on the licences needed for your company. Depending on your work area, you might require licenses, such as a commercial or industrial license.
Hire staff: You can begin employing workers for your company after the registration process is complete. The majority of free zones provide simple procedures for getting work licenses for employees.
Conclusion
In conclusion, set up a business in Dubai can be a good and simple process with lots of advantages for companies. You can quickly establish your company and begin operations by following these procedures and choosing the appropriate free zone. Dubai is a great area for entrepreneurs and firms that want to expand internationally due to its cutting-edge infrastructure and friendly business environment.