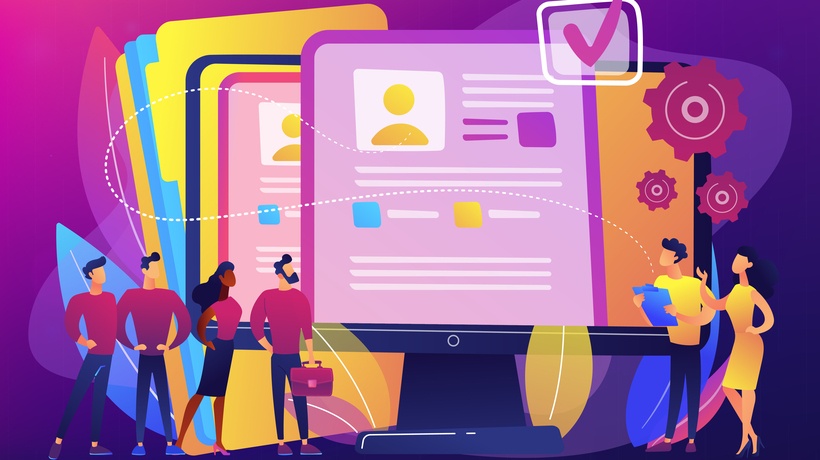 The importance of HR in the healthcare business is continually increasing. The healthcare industry, more than any other, requires an effective people management system. These professionals are entrusted with the most crucial task of saving other people's lives. The way healthcare personnel are treated has a direct influence on the quality of treatment provided to patients. Therefore, it has an impact on patient happiness, experience, and care. It's critical to have an effective HR approach that caters to the demands of healthcare workers. That makes HR Software for healthcare one of the most important asset for HR professionals. 
What Are HR Challenges in Healthcare?
The highly regulated healthcare business poses a number of difficulties for HR personnel. It is critical to comprehend these issues to overcome them and provide better healthcare services. HR software for healthcare helps the HRs in tackling these issues. 
We've compiled a list of some of the most significant difficulties facing HR professionals in the healthcare industry:
Learning And Development Opportunities
To stay up with the industry's changing dynamics, healthcare workers must continually update their skills. That is a significant difficulty since HR departments must routinely undertake relevant training programmes to assist staff in doing successfully. Every single employee, including nurses, technicians, physicians, and others, must be taught according to their work duties, which might be daunting.
Improve Communication Among Staff
Effective communication among healthcare workers is critical to ensuring that patients receive better treatment. Technicians, physicians, nurses, and specialists must continually interact with one another to share essential information regarding a patient's health status. Communication errors can sometimes have permanent repercussions. HR software for healthcare can help with this. Employees may communicate with one another from anywhere using HR software. 
Internal group conversations can be established. Your staff will be kept up to date on all essential developments thanks to living feeds and alerts. Employees may start and join online discussions on a shared thread, which helps in decision-making. Employees may also contact their co-workers at any time using the employee directory, which can come in handy in the event of an emergency.
Issues & Questions Pertaining to Health Care
As HR professionals deal with a large quantity of sensitive data, ensuring privacy in the healthcare business can be difficult. They must also comply with the Affordable Care Act's reporting obligations (ACA). Regular certifications, complete background checks for personnel, and complicated licencing paperwork are just a few of the many things that HR professionals need to be concerned about in order to assure compliance. 
Benefits of HR Software for the Healthcare sector
All of these difficulties put unnecessary strain on HR personnel in the healthcare industry. With the correct HR software for healthcare, professionals can easily overcome these obstacles. Every critical HR operation, from onboarding to offboarding, may be automated to lessen their strain. Here are just a few of the numerous advantages that HR software provides to the healthcare industry:
Allows healthcare staff to connect with one another via internal chat, forums, feeds, and other means.
Allows course administrators to construct numerous e-learning courses simultaneously, which improves learning and growth. Employees can learn at their own pace.
Ensures compliance by archiving all critical documents in the cloud.
Makes it easier to manage shift schedules by allowing you to create shifts for several employees at once. Whenever there is a shift change, notifications are delivered automatically.
Provides 360-degree feedback, multi-rater feedback, continuous review, skill-set matrices, and nine-box models to improve employee performance.
Gives your workers a smooth experience by allowing them to execute all of their HR responsibilities on the move.